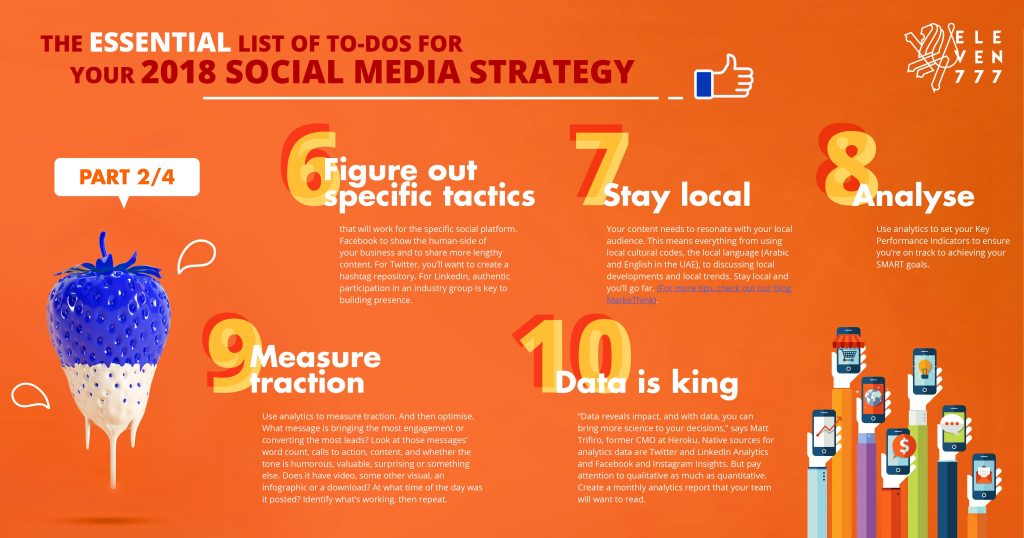 Planning on winning at social media this year? Good.
To get you started, we've created a basic list of 20 absolute essential to-dos for your 2018/2019 Social Media Strategy.
Identify your Goals. What do you want to do? Raise awareness for your brand? Collect Leads? Sell more kofta burgers? When you know where you're going, you'll know what to carry for the journey.
Map your social media goals to your business objectives. If your business objective is to expand in Morocco next year, then make sure your content works towards that goal.
Create a social media calendar.