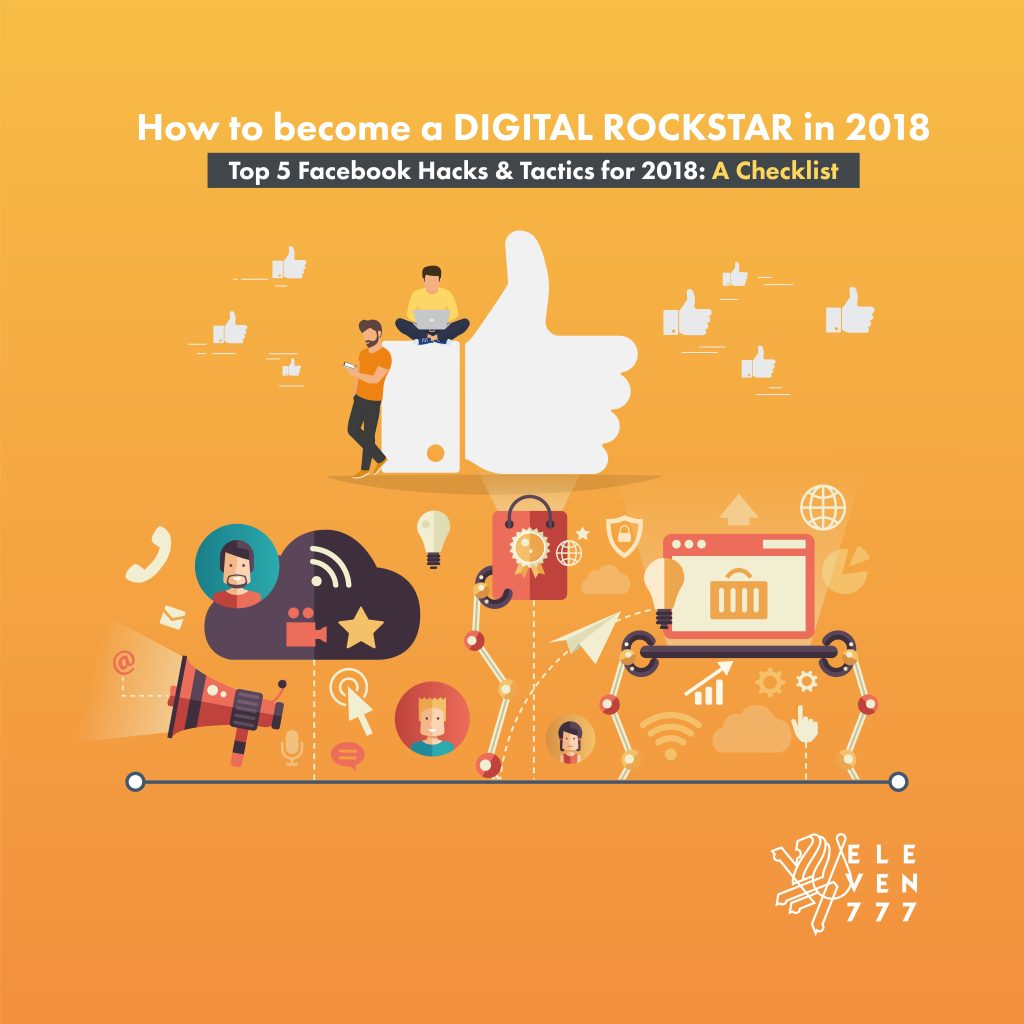 Also known as, How to Become a Digital Rockstar in 2018
1. Pay to Play. You can no longer afford to ignore that Facebook for businesses is now 'pay to play'. In order to be seen, you'll need to advertise on the platform. Hack#1 for 2018 is for you to develop a monthly advertising budget. Your advertising plan can have different objectives (always in alignment with your business objectives): to grow your following / collect lead data / increase visibility and/or retarget your most engaged followers.
Follow this guide to get started with Facebook Advertising.
2.